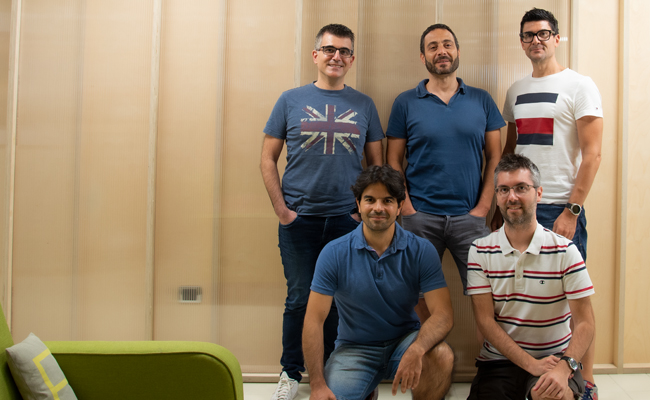 Covid-19 didn't stop innovation. Our team has continued to work on the new Gate-away.com portal for months, also during the lockdown period from March 9, 2020, to June 28. And it was exactly during that time the new website was finished.
Who created the new Gate-away.com
Luca Castorani and Enrico Tamburrini are our UI/UX Designers and they mainly concentrated their work on the user's experience side.
What about our developers? Maurizio D'Ottavi focused mainly on the geolocalization of the properties and on the management of the maps among other things. Massimo Regi has build the visible parts of the website through new languages and technologies.
Marco Gabrielli focused on the back end side, the "under the hood" parts of the site that users don't see but make the portal work.
"We did all this each one from our own place." claims Marco "Nevertheless we can definitely say that it was a teamwork thanks to the use of remote support systems, video conference calls through Skype and Meet, instant messaging apps like Whatsapp and Telegram and business communication platforms like Slack."
"In addition to telephone calls and messages, since the very beginning of the lockdown, we scheduled conference calls with the team." comments Maurizio D'Ottavi "So we could discuss the main problems we were facing and we could organize the work together."
How they felt about working remotely
"Fast internet connection has been essential to me," says Enrico Tamburrini, "especially when you're in a videocall with many colleagues at the same time, and maybe in the other rooms of your home there are other family members working on their computers as well or children taking lessons online."
"Sometimes I worked with my laptop sitting on the couch. Sometimes at my desk, sometimes on the kitchen table" comments Massimo "It depended especially on my wife and my daughters' needs."
"During the lockdown, I found a small place for myself in my daughter's room." says Luca " I worked between a huge three-storey, pink, blue and green dollhouse and a bookcase full of fairy tales, animal books, crayons, acrylics and glitter pens."
But Enrico, Luca, Marco, Massimo and Maurizio weren't alone in this huge project, they were led and supported by Gate-away.com co-founders Simone Rossi and Antonio Quondamatteo which are also the Marketing Manager and the ICT Manager respectively.
"Alone we can do so little; together we can do so much."