Are you ready to move to Italy or buy a house in the bel paese?
Getting a codice fiscale is the first step and here we will explain how to obtain it and why.
What is the codice fiscale (fiscal code)?
It is a tax identification number made up of an expression of 16 alphanumeric characters and determined on the basis of your personal data.
You can get your codice fiscale for free.
Why do you need to obtain a tax code?
The fiscal code is essential in Italy for many things like:
buy a mobile phone
open a bank account
sign any kind of contract (sale, purchase or rent for more than 30 days, but also set up utilities, etc.)
obtain the residence permit
get insurance
take up employment
start a business activity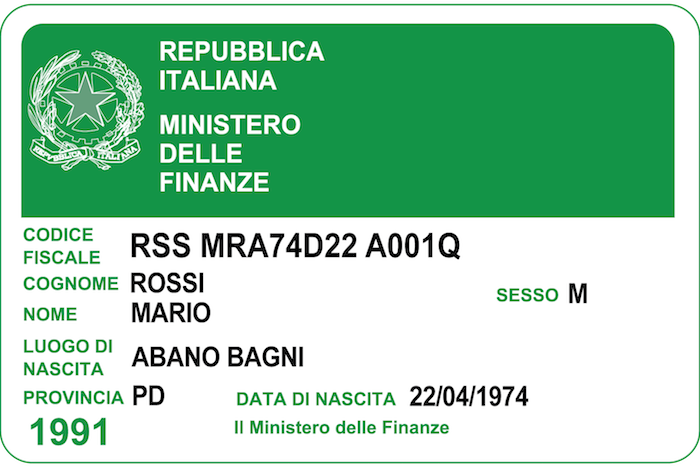 How to apply
If you are in Italy:
Go to the nearest Italian tax office (Agenzia delle entrate) and submit a request indicating your personal data and your residence for tax purposes. The card will be delivered there.
If you are a non-EU citizen you have to bring with you one of the following documents:
a valid passport with visa (if required)
a valid residence permit
an ID card issued by the municipality of residence in Italy.
If you are a European citizen, you just need a valid identification document (identity card or passport).
If you are abroad:
Go to the Italian consular authorities or Embassy in your own Country.
The card will be sent to the address that you wrote in the form and then you are ready to buy your dream house in Italy!
As an alternative, an attorney can apply for and obtain a tax code certificate on your behalf.